Mountain Window Specialties, Inc. distributes windows from Kolbe-Kolbe, specialty doors from Weiland and Panda, Evolve Opening Door Systems, La Cantina bifold doors, windows and doors from Hurd and Jeld-Wen, and the gas-filling device from K-RoDTeK™.

These premium products and innovative designs allow you to elegantly express the distinctive style of your home. And, the exceptional window styles and custom-built door designs are also energy-efficient and highly functional!

Installation is a service added advantage.




THE PRODUCT LINES WE DISTRIBUTE
---
For more information about the products we sell, and to see all the window and door options available, please visit the product line websites for these companies: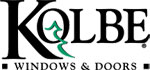 Kolbe-Kolbe Windows & Doors


Kolbe-Kolbe windows are a high-end product that are well known across the nation. Kolbe has built a reputation not only for quality products, but also for the very finest in custom work. Many years of innovations allow Kolbe to offer an extensive product line that provides design flexibility. See the difference quality makes.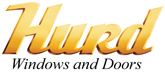 Hurd Windows and Doors


Hurd wood windows and doors are custom made with careful attention to every detail of fit and finish. They feature distinctive designs, limitless options and the company's commitment to one, critical ideal: Perfection. Hurd windows and doors are designed, engineered and built to give you year after worry-free year of performance, durability and beauty. While they are still built by hand, they use state-of-the-art construction techniques. As a result they not only fit better and look better, they also perform better.





La Cantina Exterior Folding Doors
LaCantina is a pioneer in designing and manufacturing large opening door systems. Dedicated to creating products that open spaces, our focus in developing and refining these products has resulted in the most innovative and comprehensive range of doors and windows available.

Using the same signature profiles, our Folding, Sliding and Swing systems provide a perfect match for a complete door package. Architects, homeowners and builders are free to innovate their space with the same quality, performance and value. Designed and made in California, LaCantina Doors have contributed to award-winning projects ranging from residential, commercial, retail, education facilities, resorts and more. Backed by an industry leading warranty, our products are the preferred choice when it comes to open spaces.

KRoDTeK

is a new technology designed to allow window and door products to be filled with argon or krypton gas on site, rather than at the manufacturer. Before KRoDTeK, window manufacturers were unable to offer argon and krypton gas in window and door products to states at high altitudes due to atmospheric pressure during shipping. Now, window manufacturers simply build their product with a KRoDTeK gas filling device, ship them as usual, then the product can be filled once delivered to the job site, or even after they have been installed. KRoDTeK allows any state at high altitudes to have the efficiency advantage that argon and krypton delivers to windows and doors. Over time, gas in windows and doors are apt to disappear. KRoDTeK offers a solution to this problem. Given that KRoDTeK allows users to fill the product with gas after the product is installed, it also allows the product to be re-filled years down the road. This will help to consistently maintain the efficiency of your windows and doors at their peak potential.




MI Windows and Doors
With plants across the country, MI Windows & Doors is a respected manufacturer of vinyl, aluminum and composite window and door products. Since 1947, they have focused on great people making great products including everything from architectural windows to bay windows to rolling patio doors. They strive to manufacture products that are complete, accurate and delivered on time. Their products serve distributors, architects, builders, remodelers and homeowners alike.




Weiland Sliding Doors & Windows
From roots in specialty woodworking, Weiland has evolved into one of the the fore-running manufacturers of high precision European doors and windows for the U.S. market. Their innovative product line is epitomized by the lift slide door system, where the door panel lifts and rolls smoothly above the track when opening or closing, then lowering and locking into place, to create a secure weather-proof barrier. The heavy-duty system enables a homeowner to have larger than normal door openings. Weiland's parallel line of push out casement windows, awnings, hoppers, fixed panels and transoms create a complete door and window package.




M SORA Doors & Windows
At M SORA they incorporate very specific standards into their production of superior windows and doors. Based in Europe and distributed worldwide, M SORA strives to create sophisticated products that are technologically advanced and are manufactured via an environmentally-friendly process. Their window quality is tested at the Rosenheim Institute for Window Technology in Germany. And, they are proud to sell only top-quality windows and doors that guarantee the best insulation achieved in an environmentally friendly way.




Panda Windows & Doors


Panda Windows & Doors manufactures some of the finest custom sliding doors and windows in the world, including the only hurricane-rated door systems. Using the highest quality materials, Panda offers a full array of custom options including lift and slide doors, oversized sliders, pivoting doors, radius sliders/windows, and the finest quality wood and aluminum/wood windows. The variety of glass elements available in their products provide the ultimate in personal touches, offering panoramic, forty-five degree, and ninety degree designs for seamless glass contours with unobstructed views.




Southland Windows & Doors
Since 1992 Southland Windows, Inc. has manufactured custom wood windows and doors in all shapes and sizes based on their customers' needs. Their mission is to build innovative products and provide competitive pricing, as well as exceed their customers' expectations in quality and service through continuous improvement efforts. Southland is a member of the Window & Door Manufacturers Association which sets strict standards for certifying products for energy efficiency, structural integrity and water and air infiltration.




VELUX Skylights


VELUX skylights are designed for overhead, out-of-reach or in-reach applications to enhance life with the most abundant natural resource — light from above. The skylights and roof windows come in a wide range of sizes and features, including their "No Leak Skylight" with three layers of water protection. All their skylight products can also be combined with a full assortment of blinds and accessories.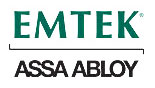 EMTEK


Emtek is dedicated to bringing interesting, well made hardware back into American homes. Our insistence on good workmanship as limited the pace of Emtek's product development and emergence as a North American supplier of decorative hardware. But, it has resulted in a well earned reputation for reliability and integrity of design. Emtek features: Innovative designs, an extensive product line that covers all home architectural and interior design styles from exterior doors to basic accessories, and a wide variety of durable finishes and customizable options. Our products are well made and thoroughly tested and feature trouble free installation.